Braintree Retail Park, Braintree:

CLICK FOR MORE INFO >>>




Pydar Street, Truro:

CLICK FOR MORE INFO >>>






OTHER SCHEMES INCLUDE:

Blackwood Shopping Centre, Wales:
66,000 sq.ft.town centre retail. Part pre let to National food store, other tenants include Boots and Wilkinsons.
Kingswalk, Reading: 20,000 sq.ft "Speciality Shopping" mall. Tenants included Jaeger and other regional speciality retailers. Investment sold to Dawnay Day.
Reading Link Retail Park: 80,000 sq.ft Out of Town Retail Park.
Galleys Island Braintree: Roadside fast food and car dealership. Occupiers include KFC and McDonalds.

© 2009 Stonechester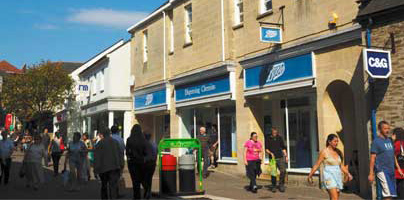 High Street Retail Development pre let to Mothercare, Boots and Marks & Spencer. Forward funded.